ABOUT US
Like its brick and mortar counterparts, The Bridge exists to create connections and facilitate exchanges – in this case, between languages, cultures and most importantly people from different parts of the world. Founded by Sunaina Vij, a cross-cultural expert based in India, The Bridge offers a gamut of professional services, which equip individuals and organisations with a nuanced understanding of different world cultures - absolutely essential in today's global village. While these structured services are the functional vanguard of our philosophy, our ultimate aim is to encourage deep cross-cultural understanding to the point where the people of the world will know each other as one – and bridges will no longer be required.
CULTURAL
INTELLIGENCE
FACILITATION
How do you decide which member of your organization to nominate to a global team? Who should be sent on deputation to that particularly sensitive part of the world? Can you actually predict the performance of a multicultural team? Is it even possible to make an objective evaluation in such subjective areas? Yes, the solution lies in CQ (Cultural Quotient), an empirical measure of the ability to function in a variety of cultural contexts. It's something you need to make those decisions and it happens to be one of our core competencies
CORPORATE
CULTURAL
IMMERSION
So the merger with the international company is on and your team is travelling to their headquarters abroad to sew up the final details. Make sure they understand the cultural issues they will face with a pre-travel corporate cultural boot camp.
BRAND
ADVISORY
SERVICES
If you are a foreign brand which wants to establish itself in India or vice-versa, The Bridge can help you to understand the subtler communication nuances that affect the market for your product, navigate the vast and complex cultural landscape and guide you through the brand establishment pipeline.
TRAVEL
ENHANCEMENT
GUIDE
If you're planning a trip, solo or with family and friends, The Bridge can create a rich, pre-travel, cultural background session for you. When you arrive at your destination, infused with this knowledge, the tapestry of a new land and a new culture become that much more fulfilling an experience.
LANGUAGE
APPRECIATION
If you are a lover of world literature and languages you must have definitely felt the yearning to grasp the authentic meaning of the subtle expressions and turns of phrase through which an author plies his trade. If so, then The Bridge offers you the opportunity to experience the true beauty and power of a foreign language, as it is written.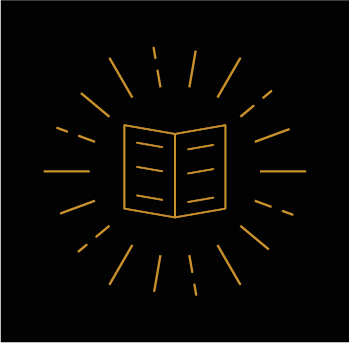 CUSTOMISED
CURRICULUM
DESIGN
Our expertise in designing a curriculum as per your specific needs comes from years of relevant and varied experience. Even our basic foreign language training modules are customised and objective oriented rather than rote learning based.
Sunaina Vij is the founder and lead cross-cultural trainer at The Bridge. Her area of expertise includes Cross-Cultural Communication, Cultural Intelligence facilitation for inclusive work practice and teaching French and English for business and cross-cultural communication.
As a certified Cultural Intelligence facilitator (CQ) and FLE (French as Foreign Language) specialist, she is associated with various international and domestic organizations, including the American School of Bombay, Alliance Francaise de Bombay, TCP growth and Renaissance Strategic Consultants Pvt. Ltd. Over a decade, she has also worked closely with the senior management of AREVA India Pvt. Ltd., Ernst & Young, Intelenet Global, State Bank of India-Societe Generale, several educational institutions and Mumbai's thriving expat community.
As a part of SIETAR Europa (Society for Intercultural Education Training Research) 2019 organising committee she heads the Pre-Post Congress workshops committee.
Sunaina's academic credentials, include an Advance Diploma in French language, a Masters in French and Francophone literature and and a scholarship to be part of DAEFLE (Diploma in teaching French as a Foreign Language).
Sunaina currently lives in Mumbai with her spouse and son, but refreshes her long-running romance with France and Francophone countries through frequent visits.